WHY SHOULD YOU LISTEN TO ME?
I write books, but that's not all I do. I've been speaking professionally most of my career and have done some rather unique things in my life. So perhaps my varied background will influence what I could offer your group meeting or conference session.
My degree is in Electronic Engineering, but I spent my early career as a systems and network engineer. I'm also a successful entrepreneur. I started my own technology company in 1997, sold it in 2013, and started my current company, H3T, LLC, in 2015.
I've developed software throughout my career and have designed specialized software and embedded systems. In addition to working as Chief Technology Officer and Chief Scientist, in 2013 I was elevated to the rank of Senior Member in the Institute of Electrical and Electronics Engineers (IEEE).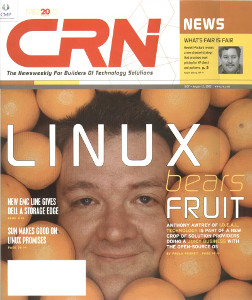 In 2002, I was featured on the cover of Computer Reseller News. Over my career I was quoted over 100 times in the industry trade press on a variety of technology-related topics. I am comfortable appearing on panels with others and have presented at national conferences.
Topics where I can comfortably claim expertise includes computers, operating system design, software development, network security, and digital forensics. My hobbies include singing, performance, woodworking, and, obviously, writing.
So if you'd like me to share my insights on writing and marketing, answer questions about how to realistically portray computer crackers, or help understand cryptic Internet technologies, I am available at your request. Informal talks are always free, but if I have to do research or develop materials I may ask for a nominal speaking fee. I'm open to speaking on any topic, so don't be afraid to ask me.
EXISTING TALKS
Stuff I Learned Being Stupid - This was an informal talk I gave my Central Florida chapter of the Romance Writers of America in April 2017.
CONTACT INFORMATION
Anthony L. Awtrey
3564 Avalon Park Blvd E Suite 1 #197
Orlando, FL 32828
tony@awtrey.com
407-437-1658
SOCIAL MEDIA CONTACTS